LOCATION
Wesley Heights - widely considered one of the city's A+ neighborhoods and just minutes from Georgetown, downtown, the White House and the many attractions of the Nation's capital.
Thoughtful siting provides each house with unobstructed access and views to Battery Kemble Park to the North and West and to a forested environmental buffer zone with streams to the south. Battery Kemble Park offers open fields, forested trails, natural streams, and paths to the C&O Canal, Glover Archibold Park and Georgetown below. On a site that was largely undeveloped, Three on Cathedral combines urban sophistication and a contemporary aesthetic with a bucolic, park-like setting.
4620 Cathedral Ave NW - Situated on over a half acre of land, the residence sits on the northeastern portion of the lot and is perched above its more contemporary neighbors below. The eastern portion of the property provides an expansive flat lawn sprinkled with mature trees.
4630 Cathedral Ave NW - The property is over a third of an acre and the home sits on the southern edge of the lot, abutting a natural stream, with glorious park views to the South, West and North.
4640 Cathedral Ave NW - Situated on the northwestern portion of the parcels, the grandeur of this residence is amplified by its enviable siting on nearly an acre of land directly abutting Battery Kemble Park. The property offers tremendous privacy and views provided by the forest canopy.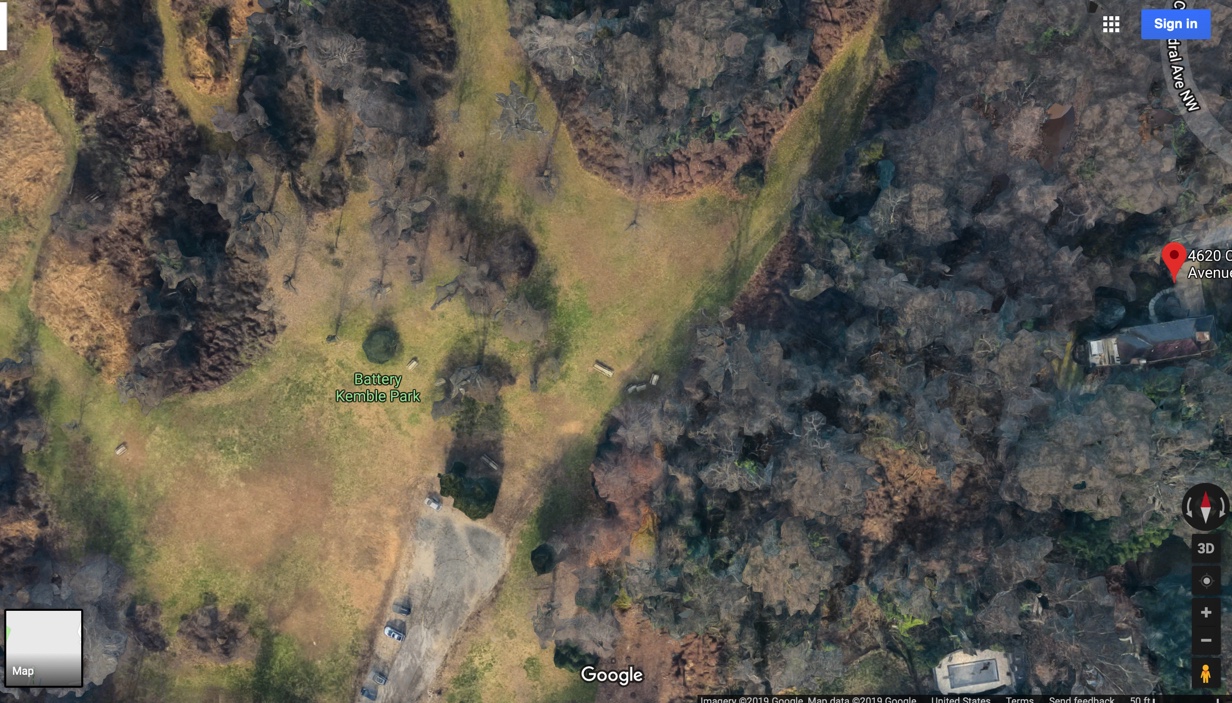 Images and plans of homes used on this site are architect designs and artist renderings. Actual homes, as constructed, may vary in various aspects and details.